Q. 26 - Diagnostic tests that were positive
LTCOVID.com
Thanks for visiting!
To translate this page, select your
language from the dropdown menu below: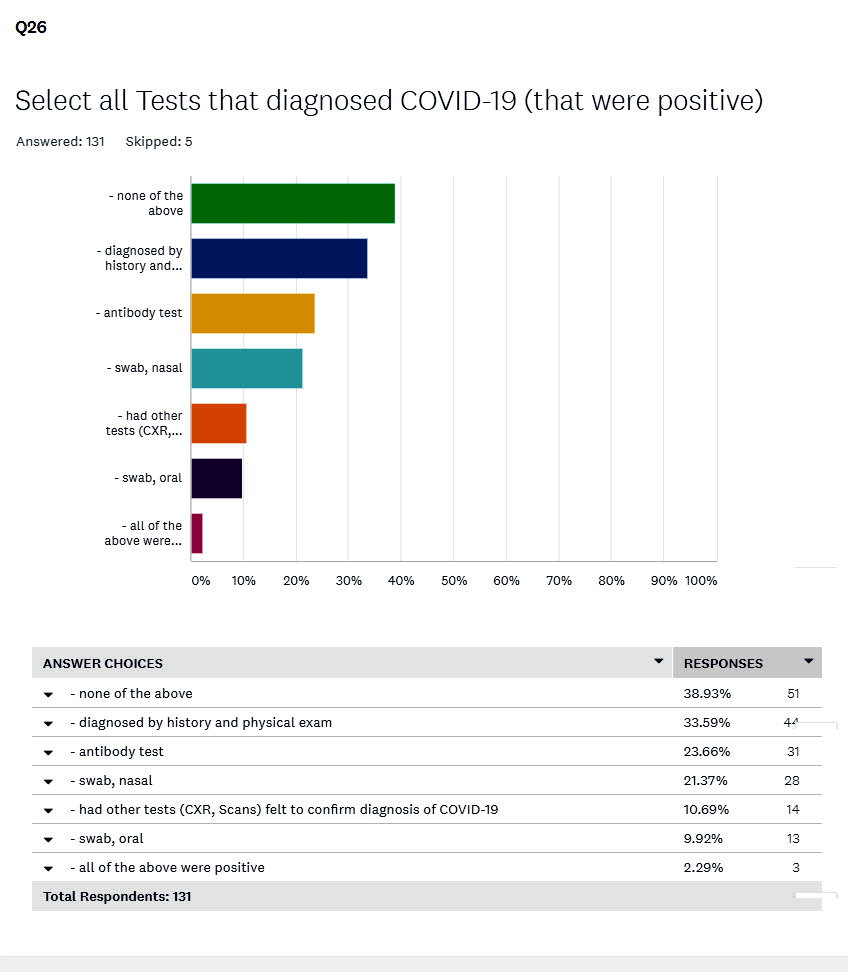 Of the tests available for making a diagnosis of SARS-CoV-2 infection, for the majority of respondents in this sample, none were positive.
A diagnosis was most commonly established by the history of illness and the physical examination.
Less than 1/4 had a positive serum antibody test and even less a positive quantitative polymerase chain reaction (qPCR) nasal swab.
Oral swabs were positive in 10% and imaging or orther tests were also positive for approximately 10%.
All applied tests were positive in fewer than 3% of respondents.
<<<<<<< Previous page
Membres qui aiment ce contenu