Q. 50 - Response of family members to respondent's illness
LTCOVID.com
Thanks for visiting!
To translate this page, select your
language from the dropdown menu below: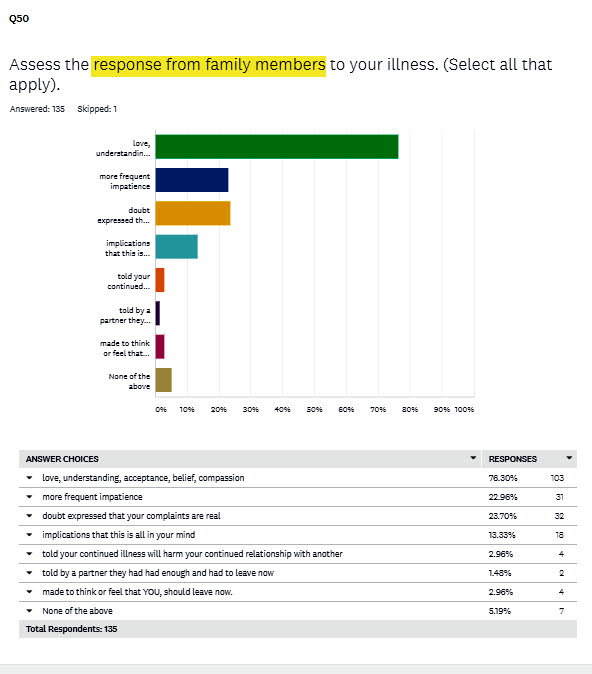 It should be underscored that the respondent's family was quite supportive, with this choice selected 76% of the time.
Some surmountable problems were also selected by some respondents.
Rarely, larger problems appeared in the setting of the family or with partners.
<<<< Previous page
Q. 51 - Response from employers >>>>>
Membres qui aiment ce contenu